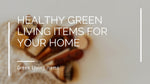 Eco Bravo Green Living Organic Cotton Reusable Bread Bag
Eating something healthy is not always enough; you must also pay attention to the bag you use to carry your food from the store. Can you buy healthy bread and carry it inside an unhealthy bag that might affect your health sooner or later? That is the primary reason for the organic cotton bread bags that keep your bread away from fungi, bacteria, or mold. One thing about keeping your bread in the common plastic bag is that it adds to the loads of pressure the environment already has. Everywhere is already congested with plastic bags because they are cheap to afford, and many do not care about other demerits of using them. All they go for is price and convenience. Using plastic bags or containers harms food, water, and even the air we breathe. That is why you are advised to go for the hundred percent organic cotton bag, which is eco-friendly and toxin-free. The quality is superb, and it is lightweight. In addition, it is reusable and allows for the things you put inside to breathe fresh air. The maintenance is easy; you can wash your hands or machine with cold water. However, please do not tumble dry it. Flat or put it on a line to dry. This product is made of unprocessed fabric, never bleached or washed. One thing to note is that after the first time washing it, it will shrink before returning to normal. You can get them in four sizes with varying designs, from the smallest to the biggest. Start shopping easily from now.
Read till the end and enjoy a bonus tip. However, before reading further, engage this post by leaving a comment in the section below:
Eco Bravo Reusable Product Cotton Bags And One Mesh Bag
It's all green out there, and you can also join in the campaign for a green life by going for the best alternative to plastic bags and containers. Are you a lover of fruits and veggies and want something that can help you preserve them from rotting? Then going for this item is the best idea for you. One of the benefits of reusable cotton bags and mesh is that it is of high quality and will allow your items to get fresh air and keep fresh. Another thing is that it helps to keep the environment clean from the congestion of plastic bags which are toxic to humans and animals. The reusable bags enable you to save costs and keep your food items for a long time. In addition to that, you can use it to store other food items such as rice, potatoes, and others. It's all shades of positivity around you.
Eco Bravo Reusable Dog Poop Bags
If you are a dog lover, please, get in here asap. What you have been looking for is here. Do you intend to make your dogs live a happy and healthy life and convenience of disposing of their poop and keeping the environment clean? Then you have to test our eco-friendly and biodegradable dog poop bags. This product is designed with the best supervision and quality to help you conveniently dispose of your dog's poop. It is convenient both within the home and when travelling with your dogs. You need not panic about their safety regarding poop; we are here for you. The product has a roll in a box and one hundred and thirty-five in all. All products are biodegradable, and it is very easy to separate and open. It is nicely scented with lavender which will make your dogs like it. The rolls fit all standard dispensers, and the boxes and cores are cardboard. With these green lifestyle products, you are good to go anyway, anytime.
Eco-Bravo's Reusable Coffee Cup



The alternative is here at your doorstep. Are you looking for something to cater for your coffee and you are tired of the old disposable plastic cups? Then the solution is nearby. Something specially made for you is here: the tumbler or mug from eco bravo that is safe for your health and the environment. This item is easy to use and reuse and it's leakproof, portable, and durable. No need to panic; it is BPA-free and eco-friendly. All these and some bonuses for item purchases are scattered around. Go for one, get some for your family members and loved ones, experience a coffee party and meet on another level. You can travel with it and store your coffee because it will still keep it hot after a long time.
Eco Bravo Reusable Stainless Steel Leakproof Lunch Box
You can only walk past this on the list if you are looking for a sophisticated lunch box for yourself or your family. The eco bravo stainless steel lunch box is a high-quality product that caters to your lunch. If you want something beautiful that can keep your food warm and maintain its original taste until you decide to eat, then do not miss it; this is the right product. Do you know that if you buy this product, you are purchasing many benefits? It is built to last, is anti-rust, and is dishwasher friendly. It is also easy to carry and versatile in that it can function in the office, outside events like picnics and parties, or barbecues due to removable compartments. Never bother about any smell; it is smell-proof with a redesigned silicone seal. It has an easy-to-carry pouch and folding cutlery set in it for easy carrying, and it has a reusable bag. Enjoy your day with this.
Bonus
Organic Dried Raspberry Leaves Loose Leaf Tea
Your health is important to us, and we will do everything possible to ensure you live a healthy life. .One of the ways to live a healthy life is to eat something good, which is why this product is included in the list of eco-bravo green lifestyles. The hundred percent pure organic raspberry leaves from Bulgaria are rich in nutrients, including vitamin B and C. Other nutrients include phosphorus, iron, zinc, magnesium, and potassium, which help protect the body's system. Other benefits are antioxidant properties that help restore dead body cells and the rejuvenation of the body system that can allow both young and old, including pregnant women. Also, with raspberry leaves from eco bravo, you will overcome inflammation, increase appetite and easy digestion, overcome the common cold, and alleviate gastritis symptoms. The process of making it is simple: boil water and pour the water on the leaves inside your cup or pot, cover it with a lid and leave for two to ten minutes, depending on what you desire. After that, it is ready for consumption.
You can continuously improve your quality of life when you take the right channel, and one of the right channels you can take is to go for eco-bravo products. It is safe and completely green. The green life affords you the safest life you can ever imagine. So start your journey to a green life today by joining the green life campaign train.