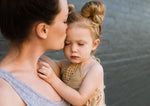 Hello everyone and welcome back to our blog!
In this week's instalment, we'll tackle a very important subject – Mother's day. Or, more specifically, how to pick the best eco-friendly gifts for the mums in your life. 
Coming up with suitable mother's day gifts can be a difficult task, especially if you happen to leave it for the last moment. And let's be honest here – that's what most people do nowadays. More people than you can imagine run into this same exact problem, year after year. Be it Mother's Day, Valentine's day, birthdays, anniversaries, or any other type of special occasion, we're all prone to forgetting about the preparations or leaving them for the last moment.
Actually, when you think about it, it's perfectly normal – we all live hectic lives, we spend the majority of our waking time in a hurry to handle one task or another, and things can easily slip out of our minds. And, contrary to what some people might conclude, this doesn't mean that you don't value your friends, family or significant other. It merely goes to show that humans aren't really suited to the high-stress, high-pressure environment that we live in today.
But don't worry, we aren't here to judge you.  As a matter of fact, we'll do the exact opposite – we're going to help you out! Here is our list of eco-friendly mother's day gift ideas to surprise all of the mums in your life with:
Eco Bravo's Top 10 Eco-Friendly Mother's Day Gift Ideas
Surprise the mums in your life with a thoughtful, eco-friendly gift and protect their health and wellbeing at the same time! 
Green Kitchenware 
Give the mums in your life a much-needed helping hand in the kitchen 
Reusable Bags – Help the mums in your life leave plastics and dangerous disposables behind with Eco Bravo's Reusable cotton bags. Manufactured from 100% eco-friendly toxin-free cotton, our bags present you with a durable and reliable alternative. Suitable for shopping, storage and everyday transportation. 
Reusable Glass Bottle – Suitable for nearly all occasions, Eco Bravo's Reusable Glass Water Bottles make for an excellent Mother's day present. Great for the sporty mums, who would take them along to the gym or park, as well as the career-focused mums that will use them at the office, they will help you nudge any mum in a greener and safer direction. Help your loved ones take a firm stance against plastic pollution and ensure that they're kept safe from BPA, PVC, plastics and toxins with one swift motion! 
Coconut Bowls – Carefully crafted from organic coconut, these bowls will provide you with a functional and stylish way of introducing the mums in your life to sustainable living. Thanks to coconuts' natural shapes and delicate patterns, each of these bowls comes unique in its own way. 
Bamboo Dinner Set – Durable, reliable and stylish, bamboo is the number one choice for eco-friendly dinnerware. This 5-piece set contains a soup bowl, a spoon and fork, as well as two plates – one for dinner and one for salads. Completely dishwasher friendly, as well as BPA and toxin-free, it is guaranteed to add no additional hassles to any mum's cleaning routine.
Beeswax Wraps - Surprise the mums in your life with a sustainable and reusable alternative to the conventional food wraps. Cooking ingredients, fresh produce, homemade sandwiches and tasty snacks will remain fresh for longer, without any danger to your health or the environment! The ideal zero-waste, plastic-free solution to any mum's storage woes. 
Reusable Coffee Cups – Help the mums in your life ditch the disposable cups and make the switch to greener, sustainable and healthier alternatives with Eco Bravo's Reusable Coffee Cups! All of the products below are designed to fit in your standard car cup holder and come equipped with no-spill lids.
Glass Cup – An innovative approach to the classic coffee mug, Eco Bravo's Reusable Glass Cups are beautifully decorated, eco-friendly and easy to maintain. 
Invigorating All-Natural Teas
Nothing like a revitalising cup of tea to kick-start a day 
100% natural and free of additives or artificial sweeteners, Eco Bravo's teas offer you an excellent way of steering the mums in your life towards a healthier path, all the while providing them with an authentic and revitalising alternative to coffee.
Eco-Friendly Scented Candles
A soothing aroma of health and wellbeing 
Intricately decorated, soothing and calming, Eco Bravo's Soy Candles are manufactured out of 100% natural ingredients. As all of our other products, they are sustainable, eco-friendly and toxin-free.
Sustainable Cleaning Products 
Green and Eco-Minded home cleaning products for your favourite mums
5-Pack Bamboo Cleaning Cloths - A pack of five, 100% natural and eco-friendly bamboo cleaning cloths that will streamline the process of keeping the home nice and tidy. A blend of high-quality cotton and sturdy bamboo fibres ensures that the cloths are both resilient enough to deal with stubborn stains and gentle enough for the most delicate of tasks.
Water Soluble Plastic Free Cleaning Sachets Set – an innovative take on the classic cleaning sachet design, Eco Bravo's water-soluble sachets are 100% eco-friendly and toxin-free. Each piece comes loaded with the optimal amount of solution, required for a productive and effective cleaning session. Lightweight, compact and easy to store, our sachets will help the mums in your life turn greener and cleaner page in their lives. 
Eco Bravo's Eco-Friendly Hamper for Mother's Day
Because mums are the greatest! 
A comprehensive collection of green goods and eco-friendly tools for the home and office, our Eco-Friendly Hamper allows you to gently nudge the mums in your life towards a greener future, all the while demonstrating your care and appreciation for all of their hard work. Included in the set, you'll find a variety of kitchenware items, cutlery, sanitary and beauty products, towels, bags and more! 
For more information about these products, please refer to their corresponding pages within our online store. 
We hope that you've found our suggestions helpful and we wish you a happy celebration. 
Thank you all for reading, and until next time!