Water conservation is an essential subject of discussion. This is because it contributes to protecting the environment. We need to use our water supply responsibly. All individuals, including plants and animals, depend on water supply for survival. Therefore, we must teach others how to use water wisely. In addition, water utilisation also means saving energy. Many people heat their water before drinking and showering. However, people fail to realise that this heating process is energy intensive. Before water is pumped to various homes, it undergoes many purification techniques. So, saving water means that even when it is limited in supply, it will be sufficient in every home.
If every family continues to consume water extensively, plants and animals will be significantly affected. This causes plants to wither and animals to die from extreme dehydration. On that note, you need to read this post till the end and grab all the benefits in it. At the end of the content, you will understand many ways to avoid water wastage in your home. In addition, there is a bonus point to appreciate our patient readers. Before reading any further, engage with this post by liking and sharing it.
Below are the primary ways to conserve water in your home:
Take shorter showers
Taking shorter showers will help to conserve water in our homes. People enjoy spending a long time in the shower. However, it is high time you consider the quantity of water you use in the bathroom. The time you spend showering can be reduced to save water and energy used in the heating process. Please note that excessive water consumption will negatively affect the environment. You can have a timer in your bathroom to challenge yourself to contribute intentionally to a sustainable environment.
Turn off the water while brushing your teeth
This is one of the many ways to reduce water usage. A significant amount of water is wasted when you allow the tap to run when rinsing your mouth after brushing. Alternatively, you can use a cup to rinse your mouth. This helps to prevent unnecessary water wastage. The cup will allow you to fill in just the right amount of water you need to brush your teeth. Furthermore, this will help you to reduce the amount of money spent on paying water bills at home.
Check faucets and pipes for any leaks
Early leak detection helps to save money, time, and water. You don't have to dig up all your property before you detect any leak in your home. Some people specialise in rendering such services, and they are affordable. They help you to detect your leak faucet and pipes with the use of leak detection technology. They allow you to detect any leak in your home without destroying your property. If you think there is a leak somewhere in your plumbing system, don't sit around. It will help if you do something about it as soon as possible.
Don't let the tap run while you clean vegetables
It is essential to wash fruits and vegetables before use. However, you don't have to leave them under running water to make them clean. It will help if you get a clean bowl and put in the correct quantity of water that you need to wash the vegetables and fruits. Many people leave their fruits and vegetables under running water for hours. However, this does not determine the cleanliness of the fruits. You can gently scrub your fruits and vegetables in a bowl filled with clean water.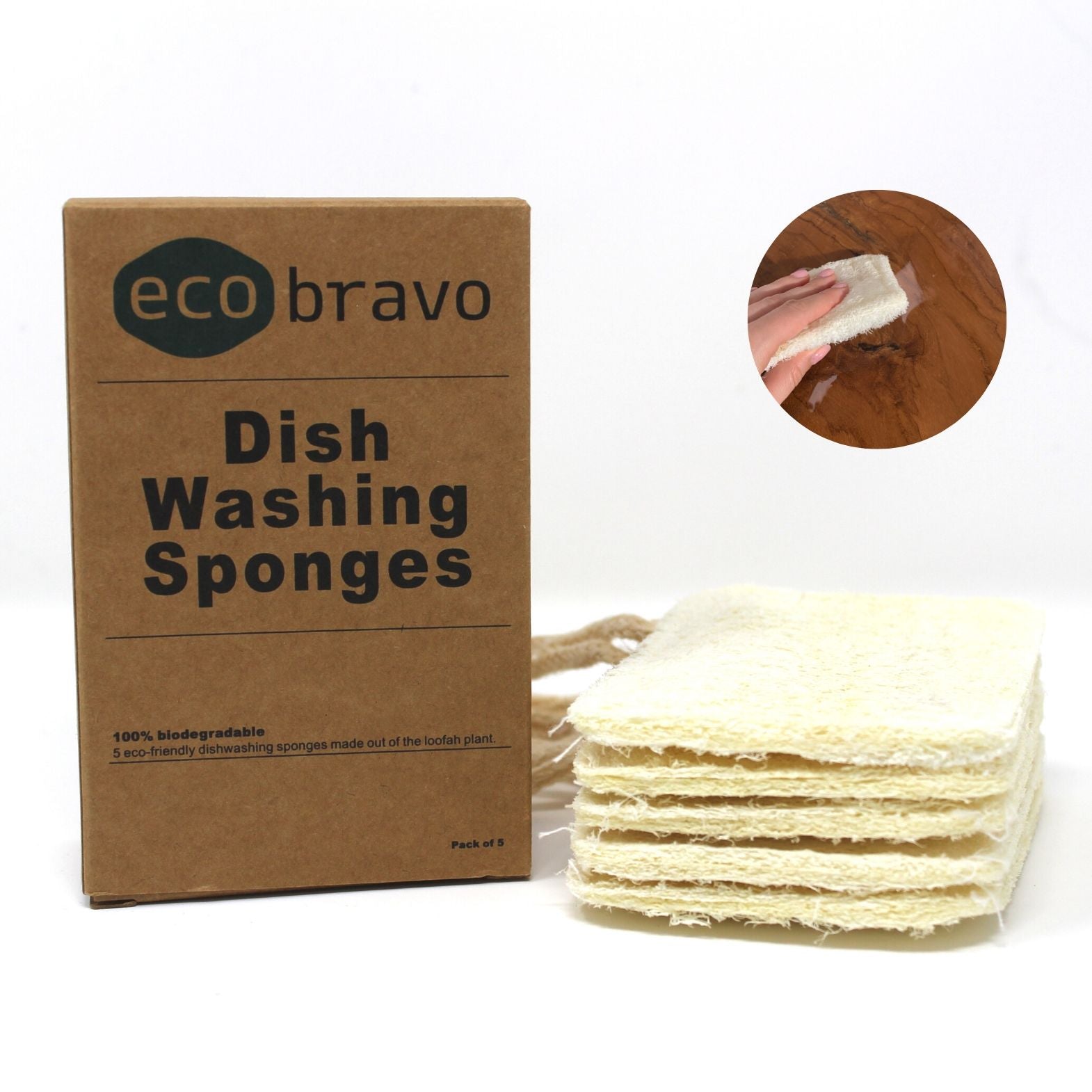 For sustainability, you can use Natural Loofah Dishwashing Sponge in your kitchen.
Plant drought-resistant trees
One of the benefits of planting drought-resistant crops has to do with the usage of less water. Drought-resistant crops are more familiar with dryer climatic conditions. And naturally, they don't need much water to grow abundantly. They require only minimal irrigation to grow beautifully. In addition to less water usage, they require less fertiliser and pruning. You are contributing to environmental sustainability by planting trees and also using less water for the purpose. Drought-resistant plants are not time-consuming; you don't need to spend the whole day tending to them. Before planting any crop, research the environmental needs of such native plants.
BONUS

Check your toilets for any leaks
No home fixture is completely trustworthy, and toilets can leak for many reasons. The flow of water is controlled to the water tank through the supply tank. However, the supply line can crack when it is over-pressurized. In this case, you will notice water spread on the floor of your toilet. In most cases, many people experience a flooded bathroom. If you see your toilet leaking, don't ignore it. Treat as an urgent matter to avoid further water wastage. Before seeking help, you can also turn off the water flow to your toilet till you replace the cracked supply line. You can do this by locating the valve clock and turning it clockwise.
If we fail to conserve our water supply, it will lead to a lack of water for the rising population. And this can cause a serious problem globally. The consequence of failure to conserve water includes reduced food supply, health hazards, and more. When there is a reduction in water usage, there will be enough water for firefighters, hospitals, gas stations, and even street cleaners to render their service to humanity. Water conservation requires deliberate effort from everyone. Every little thing you do is essential to the sustainability of the environment.
Finally, water conservation is an urgent and critical matter because, without water, many people will be unable to carry out their daily activities. And the ecosystem will be endangered. Most importantly, it is our responsibility to save water for future generations.
In the comment section below, let us know the significant changes you are making in your lifestyle to help reduce water usage. Please don't fail to like and share this content for others to learn from. For further insights into minimizing waste, explore "5 Ways To Reduce Global Warming" for comprehensive guidance.
#waterconservation #environmentalsustainability #reducewaterusage #homewaterconservationtips #avoidingwaterwastage #droughtresistantplants #leakdetectionservices #sustainablewaterpractices #watersavingtechniques #bathroomwatermanagement
Recommended books for further reading: